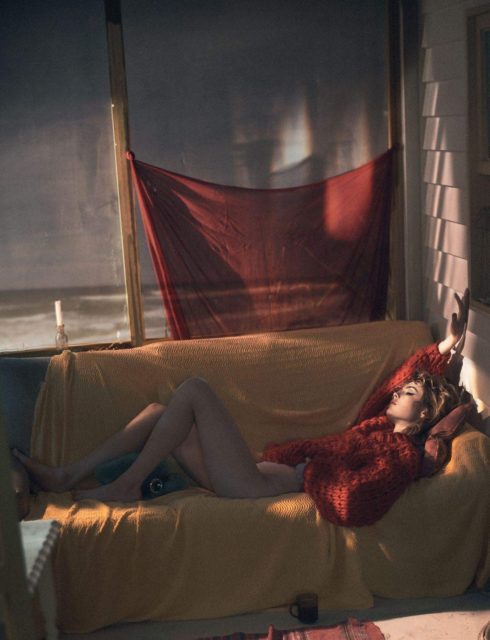 "Eventually, over two years, she identified 48 gay men, most of them black, who were current or former gang members and willing to be interviewed. … And, yes, gay gangs (like their straight counterparts) use violence to protect their reputations and connect economically marginalized citizens with opportunities to make money in ways that violate the law. The Gang's All Queer shows us gay gang members engaged in theft, financial fraud, and sex work. "
Derailing Stereotypes of Masculinity, Queerness, and Gang Violence (PS Mag)
"You've seen the "Touch Our Junk" marquee on Bush street probably a thousand times. Our storyteller, Jesse James, brings us deep into the back room of the famed adult theater where he unwittingly became an employee after a brief interview. … When the performer finishes their routine, I'm to score them and submit their results to a file. Did the dancer appear in costume? One point. Did the dancer strip completely. One point. Did the dancer maintain an erection throughout the performance? One point. Did the dancer masturbate to completion on stage? One point. I am told that there is a monthly prize, though I'm never told what that prize is."
San Francisco Diaries: A day in the life of a Nob Hill Theater employee (Muni Diaries)
"You can still find lolicon on Twitter, but the service has evidently been quite aggressive in removing this sort of imagery. Lolicon fans became refugees. Scala, who wrote a helpful article on the migration of lolicon fans to Mastodon, argues that Japanese users had been looking for a Twitter-like platform where they could share lolicon writing and imagery for some time. They'd used earlier, less-user friendly decentralized social networks, and when Mastodon came around, they flocked to it."
Mastodon is big in Japan. The reason why is… uncomfortable (Medium)
Be sure to check out my favorite sponsor's new curvy-sexy site, NF Busty.
"The Baker calls her show "Naked Bakers," simply because "Naked Baker" was already taken. It is exhibitionist, occasionally erotic, but not outwardly pornographic. This is not a bawdy parody of a baking show, or even a striptease hidden behind a Food Network veneer. Her episodes are delightfully homemade—candidly broadcasted from her Los Angeles apartment—and they've been successful enough to support a slew of other verticals. The $ 10 entry fee also gives you access to her private Snapchat, where you can watch the Baker indulge in Naked Gardening, Naked Cleaning, Naked Mixology, and Naked Yoga."
How NSFW Content Makers Found a Home on Patreon (Vice)
"In 1895 an article in Scientific American—"Woman and the Wheel"—raised the question of whether women should be allowed to ride bicycles for their physical health. After all, the article concluded, the muscular exertion required is quite different from that needed to operate a sewing machine. … Yet as Scientific American's current annual in-depth look at a topic of pressing interest shows, embedded notions of women's inferiority persist well into the 21st century. This penchant holds true even in the sciences, where some fields emphasize intellectual brilliance—erroneously associated with white males—as a prerequisite for success, an attitude that drives away female prospects in physics and mathematics."
The New Science of Sex and Gender (Scientific American)
"The controversy surrounding Insecure's condom use attests to both the sense of possessiveness fans have about a show that feels quietly revolutionary in its subtle, nuanced depictions of ordinary middle class black folks, and to a larger dilemma surrounding TV shows oriented toward twenty- and thirtysomething viewers. What responsibility, if any, do TV shows geared toward "mature adults" have to depict safe sex, or to show the consequences of unsafe sex?"
Do TV Shows Have A Responsibility To Depict Safe Sex? (BuzzFeed)
"… And so after the civil war, truck drivers often carried HIV from stop to stop along the Beira corridor until they reached their families at home. Sex workers followed the money. And HIV followed them all. … [By 2016] Mozambique had become a shining example of how to battle an HIV epidemic. Yet there was a missing piece in the puzzle. Its HIV success story did not extend to the Beira corridor — it didn't even come close."
The Sex Workers Who Are Stopping HIV (Digg)
How British is that headline? pic.twitter.com/P0c5ZViqWI

— John Dobson (@johnnydobbo) August 19, 2017
"Internet-connected sex toys have been on the market for a while now, but the software that operates these very personal devices remains mostly closed, meaning it's not shared with users in a way that allows them to tinker with it. In practice this means toys ship with either a smartphone app, desktop application, or web interface designed by the manufacturer, which gives users a set of built-in settings to try, but no under-the-hood access that would allow them to modify the device."
Here's Why We Need More Open Source Software For Buttplugs (Motherboard/Vice)
Ménage à nahhhhhh. "On Sunday night's episode of Insecure, Lawrence (Jay Ellis) meets two girls in a grocery store. … The whole ordeal ends with both women glaring at him, waiting for him to get his boner back. Begging the question: Are threesomes, like shower sex, bad? I see the appeal of a threesome, and I do believe that it's possible to properly execute a threesome if you're a porn person, a practiced unicorn, or this guy, but for civilians I have some anxieties."
Threesomes Might Be Bad (GQ)
"In the novels and films here, four main themes are apparent with regard to sex. We fear the prospects of not having choice, human connection, pleasure, and equality when it comes to sexual relationships. In some dystopias, one or more of these supplants the others; in others, all are destroyed, often sublimated to a higher power."
What Dystopian Fiction Can Teach Us about Building a Positive Sexual Future (Future of Sex)
This article covers the East Coast; it omits the decades of the female-led sex tech movement on the West Coast of the US and around the world. "So far, Women of Sex Tech has organized three New York events, including a pop-up marketplace for sex tech start-ups last winter and a panel discussion on sexual health policy at the Museum of Sex in Manhattan in July, and its members have been a part of countless others, such as a live taping of the "Future of Sex" podcast at Fifth House in Williamsburg, Brooklyn, on Aug. 14."
Women of Sex Tech, Unite (NYT)
Main post image: Edie Campbell photographed by David Sims for Vogue Paris, September 2017 (Portraits of Girls)
The post Sunday Sex Reads: Best of the Week appeared first on Violet Blue ® | Open Source Sex.